How to find the proper gasket profile
If you cannot find a proper refrigeraton gasket in our Online Shop you may:
Cut your gasket in two slices and send us a photo of the diameter to info@dgk-gmbh.com
or via WhatsApp to: +49 176 303 46 551.
or
Cut of a 1 cm slice and send the sample by post to us.
or
Make a stamp of your gasket and then color the cut surface ...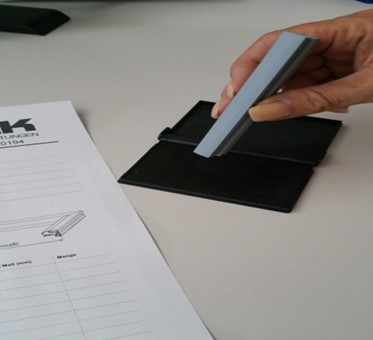 press the colored side on a paper ...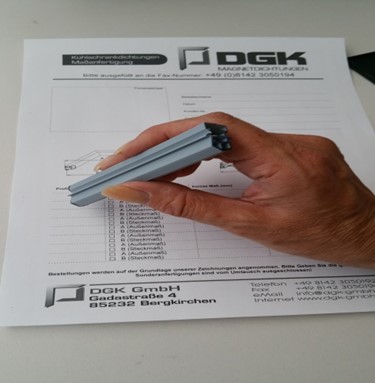 ​

and send the paper to us.
After that we will search the correct profile for you.